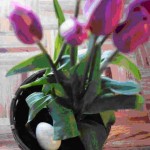 Mission Statement
Sisters In Christ S.I.C. Soldiers In Christ, Inc., mission is to providespiritual, motivational, encouraging, atoning, refreshing, timely services that make a positive impact on the lives of those being ministered to in this society, as well as the masses. We are a faith based non profit organization that seeks to educate and empower young women, young men, adults, disabled, ex-offeners, teens, etc. We offer a positive mentoring program which builds strong character promoting self confidence, self esteem and more in the people we serve and restore a healthy future for their lives, and their families.
"The Spirit of the Sovereign LORD is upon me, because the LORD has appointed me to bring good news to the poor. He has sent me to comfort the brokenhearted and to announce that captives will be released and prisoners will be freed. He has sent me to tell those who mourn that the time of the LORD's favor has come, and with it, the day of God's anger against their enemies. To all who mourn inIsrael, he will give beauty for ashes, joy instead of mourning, and praise instead of despair. For the LORD has planted them like strong and graceful oaks for his own glory." (Isaiah 61:1-3)
Purpose 
The purpose of Sisters In Christ S.I.C. Soldiers In Christ, Inc., is to offer support, nurturing, hope and direction to those we serve in order to encourage them to make better life choices for themselves and their families: to become the premier outreach ministry provider of inspirational and motivational products and services to the community,  equipping and share marketable concepts with the masses.
Vision
The vision for S.I.C., Inc., is for all individuals whom we assist be empowered and well equipped to make better, more educated life choices for themselves and their families and to ensure people become whole, healed, and productive in their personal lives and their spiritual lives as well.
Mandate
Our mandate is given by the Lord Jesus Christ as he commands us to "Go ye into all the world, and preach the gospel to every creature." (Mark 16:15)
We have also been commissioned to "Go ye therefore and teach all nations, baptizing them in the name of the Father, and of the Son, and of the Holy Ghost: Teaching them to observe all things whatsoever I have commended you…" (Matt. 28:19-20)
Goal
The goal of S.I.C. is to assist individuals in meeting their basic human needs and their spiritual growth needs, daily.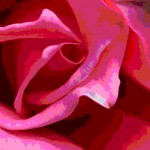 S.I.C., Inc.                                                                             
P.O Box 1101
Desoto, Texas 75123-1101
Website: www.sicministriesinc.org
Email Address:sicinc@sicministriesinc.org