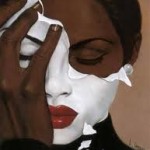 Something For God's Queens!
---
Esther Palace is a clothing ministry that provides good quality new and used clothing at no cost to those who are facing emergency
situations or temporary financial difficulties.
Esther's Palace has clothing available for women, and children in all sizes. Hats, gloves, coats, socks and shoes are also available
Requirements:
Must be a resident of the Greater Dallas andFort Worthmetropolitan area.
Individuals may choose up to 1 week of clothing per needy person.
Individuals may receive clothing four times a year, once every 90 days.
Clothing Distribution:
Wednesdays: 10:00 am to 12:00 pm
Distribution Location: New distribution location opening soon