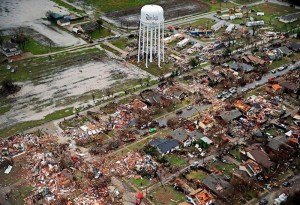 Picture: G.J. McCarthy/Dallas Morning News)
CALLING ALL VOLUNTEERS
Help make a difference in our community. Will you help?
Many of the storm victims are like us! They are teachers, business executives, parents, children, retirees, students, church members, friends, family, neighbors…you name it. But the one thing we all have in common is our lives can change suddenly without notice. We are saddened by the devastation from the various tornadoes and storms. Together we can show the love and compassion of Jesus Christ. Whatever you can do will be greatly appreciative for these families throughout the various communities and cities. Just remember the rebuilding process for the families will be a long tedious one. Please keep them in your daily prayers. SIC, Inc. will join a city in the cleanup efforts. Will you volunteer your time and donate your resources to the storm victims? Information is provided below to share. Please, remember that ongoing help will be needed in the months to come. Do what you can now and continue to help out later.
Thank you and God Bless You!
Our city as a whole has been affected by the storm. Here are links for the following communities: Rowlett, Garland, Sunnyvale, and Glenn Heights. See other links and please share any information you have as well.
Rowlett
Garland
Sunnyvale
Glenn Heights
North Texas Food Bank
Salvation Army
Animals Lost & Found
American Red Cross
A Tide truck will be at First Christian Church of Rowlett (7301 Miller Rd) on 12/29 to wash clothes. Spread the word!
From the desk of State Senator Royce West
For families/individuals displaced by the tornado in Glenn Heights, the DeSoto ISD has opened up Moates Elementary, 1500 Heritage Blvd., Glenn Heights 75154, as a shelter. Please go to the shelter if needed. Please share on your Facebook page.
City of Glenn Heights
The City of Glenn Heights has set up an emergency shelter at Red Oak Middle School, 154 Louise Ritter, Road Red Oak and at Motes Elementary School.
Ellis County Emergency Management
Shelter is being provided to residents in need at Longbranch Elementary in Midlothian. The address is 6631 FM 1387 in Midlothian.
Longbranch Pto – Midlothian
Any families needing shelter, please go to the school. Mrs Karena Blackwell is there now and has opened the doors. If your family is safe, please stay home as there is debris on many roads. Our thoughts and prayers are with everyone tonight.
Red Oak Area
Anyone needing shelter or assistance proceed to Red Oak Jr Hi. The Red Cross is onsite.
Blankets, women's clothing, towels and toiletries are needed at Winters Park Assisted Living Facility, 3450 Wagon Wheel Road in Garland.
The State Bar of Texas is hosting a toll-free hotline for low-income residents affected by the storm and tornadoes. Call 1-800-504-7030 to get connected with a provider in the area. The hotline is answered in English and Spanish. Issues may include replacing lost documents; landlord-tenant problems; and insurance questions. Find more information at texasbar.com/disasters and texaslawhelp.org.
Tom Thumb is taking donations at North Texas store locations.
American Airlines AAdvantage miles rewarded to those who donate to Red Cross
Please Help!